iHustle Daily
OUR STORY
We are a Family Team that iHustles together. Our primary focus is to Be The Connection for Mobile Business Resources that assists business professionals on the go! We bring an abundance of valuable digital resources to our clients. We are a Personal Mobile Business Team for busy business people on the move. Critical Business Resources that are mobile-friendly is the essence of all our products. We Provide First Class Digital Mobile Business Resources Businesses need to thrive. We refuse to give  anything less than all we possibly can to make running your business, connecting to more customers and utilizing Mobile Automation. and we iHustle Daily to keep pricing affordable.
I totally recognize that mobile technology is where the future is going. I also understand that the whole mobile technology thing as well as merchant services can, at times, be a little dry and boring so that is where we come through to season it up and add our own unique flavor to generate a continuous flow of …
We work to keep our content fun, interesting, flavorful and at the same time, current, cutting-edge and educating. We hustle hard EVERY DAY to live up to the promise that the only ones that will work harder for your business is you. Our company provides many resources for mobile entrepreneurship.
The first thing that most notice when visiting our website is The Hustler's Prayer "Just Go!" playing in the background which I personally produced years ago when going through a very rough time in my life and cried out to God for direction. The response came when I was without food for several days, borderline suicide and ready to believe that there was no Spirit in me. My answer came in a very small voice which only uttered 2 words….
"Just Go!"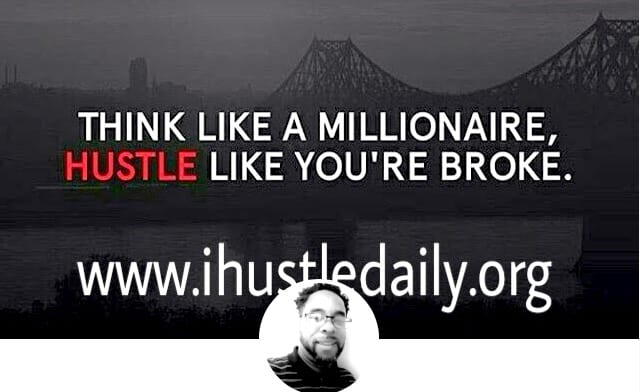 We iHustle Daily
For most of my life, I have struggled financially, failed in numerous businesses & even was partially homeless at one point, waking up with lint & roaches in my pockets- standing in soup kitchen lines and crying throughout the night. Diabetes, hypertension and stress became my identity. Blame and shame were my constant companions. I know what it feels like to lose just about everything to the point where my office became the public library, (which I still use occasionally) I'm calling clients from a payphone & asking them to pay me in cash because my bank account was so negative. WATCH THIS!!

I have spent so much of my life creating with the little that I have had that I can now show others how to create from nothing but the Truth that lies within ALL of us. That truth is that, regardless of the appearances, The Truth is that Abundance, Happiness and Good Health is every beings birthright. It is my passion to help small business owners and people in general to thrive by every means necessary. "No excuses, No complaints, No criticisms…Just Go!" Don't Stop.
*NOW, WE USE THOSE SAME MOBILE LIFESTYLE HUSTLE SURVIVAL TACTICS AND TOOLS TO HELP OUR CLIENTS CONNECT WITH MORE CUSTOMERS NATURALLY. #CONNECTEDMARKETING
If you ever need a hand or have any questions, feel free to leave them below and I will be more than happy to help you out.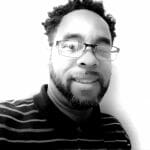 Taq'uee Hicks
"Just Go! Don't Stop.
iHustleDaily.org
(916)800-4624
P.S. Check out some of the other marketing tools that we use by clicking here
Testimonials: