We are truly living in an information age. There is an abundance of information out there on how to do pretty much anything. This can definitely call someone to feel overwhelmed. With so many communication sources out there it can also be overwhelming just choosing which one to use. The overwhelm that can because by this is often as unproductive as doing nothing at all and is very unpleasant.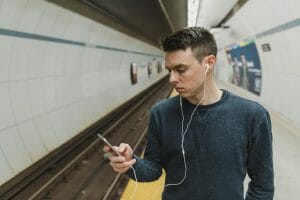 For my business communication, I prefer to use Skype for my primary business communications. I even prefer using Skype more than using my own telephone because I can decide when and where I choose to be interrupted. I am able to connect my team with the experience that works for all of us in the office applications that we use every day.
Skype for business allows me to simplify my infrastructure with this one platform I can use for calling, conferencing, and video sharing. I can do all of this from anywhere using my iPhone. When I do not wish to be disturbed, I can just go into invisible or do not disturb mode. I can work with my team like we are all in one room even if I happen to be in some hotel far for a way. I can also make, receive, and transfer my business calls in the office at home or when I'm on the road using my MacBook. I can even be reached right here on my website for chat.

Skype for business allows me to simplify my infrastructure with this one platform I can use for calling, conferencing, and video sharing. I can do all of this from anywhere using my iPhone. When I do not wish to be disturbed, I can just go into invisible or do not disturb mode. I can work with my team like we are all in one room even if I happen to be in some hotel far for a way. I can also make, receive, and transfer my business calls in the office at home or when I'm on the road using my MacBook. I can even be reached right here on my website for chat when I am available. I just really dig using Skype for my online business communication platform of choice. Skype comes included with Office 365 along with 60 minutes per month to call over 60 destinations. You can also add more productivity apps as well as games you can play.(when you have down time) Some of Skype's great features that come included and FREE are:
Also Check Out: