COVID-19 has forced businesses to embrace the digital/virtual world of marketing.
The COVID-19 environment has become the new norm now. Big businesses have accepted this fact & have made their complete customer checkout & in-store experience "Contactless". Because they know if they won't do it, their business will die. It's an established Fact, that due to Pandemic (Covid-19), Local Businesses are struggling to Survive.
The World is in Chaos and Social Distancing has become the new order of Life.
Local Businesses have to do everything in their Power to provide a Safe in-Store Environment for the Customers to transact and avail their products or services.
The Local Businesses situation is so critical that they are caught up in a frustrating struggle to get the Trust of the Customers with regards to New Safety Norms.
Of course we have solutions designed to make the Entire In-Store Experience to the best of Safety Norms which will win back the Customer Trust for better FootFalls and More Revenue.
Imagine a Contactless solution that lets customers check in, place order, make payment and collect their orders with literally zero touch.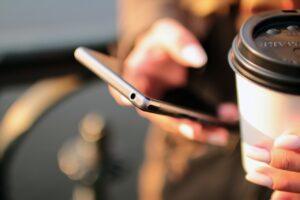 No Queues, No Touch, No Waiting.
And everything happens right from their Mobile.
….and, of course we can even handle the mobile marketing for you and more! THAT'S WHAT WE DO!!!
So just relax, take a deep breath and
text the word HELP to (916)545-1007

and we got you from there.
"Just Go!" Don't Stop.