In an age where our schedules are overflowing and our attention is pulled in a myriad of directions, the idea of cultivating and maintaining connections with like-minded individuals can seem like a luxury. But what if it's more than that? What if it's a necessity for mental, emotional, and even professional well-being? Here, we explore the importance of staying in regular communication with people who share similar interests, goals, or values.
 A Haven for Authenticity
It's easy to go through the motions in a world dictated by social norms and expectations. Connecting with like-minded individuals allows you to be your authentic self without the fear of judgment. These are the people who celebrate your quirks, understand your unique perspective, and encourage you to be true to yourself.
Boosts Mental and Emotional Health
The support system offered by a community of like-minded individuals is invaluable for mental health. Whether you're going through a difficult period or celebrating a milestone, it's these people who offer a listening ear or a word of encouragement. A study by the American Psychological Association even found that social support can act as a buffer against stress, reducing its impact on mental health.
Aids Personal and Professional Growth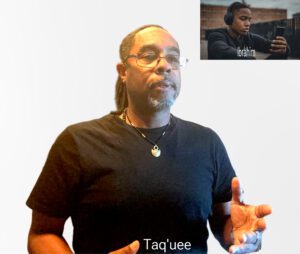 Like-minded individuals often have similar goals, providing a unique opportunity for both personal and professional growth. The exchange of ideas, constructive criticism, and the sharing of resources can act as a catalyst, helping you to achieve your objectives more efficiently.
Diversifies Your Problem-Solving Toolbox
While like-minded doesn't mean identical, people with similar values or interests often approach problems in similar ways. But each person's unique experiences and skills can offer different, nuanced perspectives on the same issue. This diversity within similarity can expand your own problem-solving skills and offer solutions you may not have considered.
Encourages Consistency and Accountability
When you're in regular communication with people who share your interests or objectives, it's easier to stay on track. Whether you're trying to maintain a fitness routine, pursue a hobby, or meet professional milestones, frequent check-ins can offer both encouragement and accountability.
The Power of a Shared Journey
Sharing your journey with like-minded individuals can be deeply fulfilling. The ups and downs, the milestones and setbacks, become shared experiences that enrich your life and create lasting bonds. It's about knowing you're not alone in your pursuits, which can be incredibly empowering.
Conclusion
The benefits of staying in regular contact with like-minded people are manifold. From boosting your emotional well-being to aiding in personal and professional development, these connections serve as a lifeline in a world that often prioritizes individual success over collective well-being. If you haven't already, take the time to identify and connect with communities or individuals who share your outlook and interests. The support, growth, and camaraderie you'll find may be your most rewarding investment.
"Just Go!" Don't Stop