It is often said that the mind is the strongest muscle in the human body. This is because the mind controls everything we do, say and think. Our minds are incredibly powerful and, as a result, can either help or hinder us in achieving our goals. If we let our minds get in the way of our dreams, they will become nothing more than pipe dreams. Our minds are constantly operating on the information they currently have. If our minds have not been exposed to our goals, they have no information on which to base anything and will default to fear and failure. We must be committed to our dreams and connect with our purpose if we want to achieve them. Only then will our minds be able to see them as achievable and worth striving for. Let's not let our minds kill our dreams and goals – let's use them to fuel them instead. Neither your past failures nor someone else's opinion of you determine your future success – only you can do that!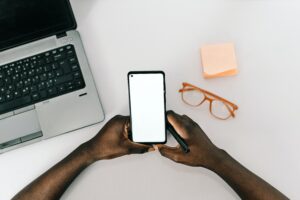 Our minds are the gatekeepers of our thoughts, emotions, and memories. And, as it turns out, they can also have a profound impact on our ability to achieve our goals.You see, our minds are always operating on the basis of the information that they have. If we want to achieve something that is outside of our current experience, our minds can often hold us back. We may default to negative thoughts and feelings, or replay episodes of past failure, because that is what is familiar to us. But if we can learn to control our minds, and direct our thoughts towards our goals, then anything becomes possible. When we commit ourselves to a connection with our higher purpose, and refuse to let our minds get in the way of our dreams, then we can create the reality that we want for ourselves. So don't let your mind kill your dreams – let it be your ally in achieving them.
Check out this Q & A Session with my partner, Mike Barron!:
Your mind is the governing factor of your reality. Don't let your mind get in the way of your dreams. Your mind is operating on the information it currently has. If your mind has not been where your goals are, it has no information to base anything on and will always default to fear And other episodes of failure that it is familiar with. Don't let your mind kill your dreams and goals.
All Your DREAMS all exist in the UNKNOWN.
And your mind is trying to keep you safe . . . and STUCK.
It doesn't know that a life of mediocrity is even worse than death…
And so it starts to manufacture "REASONS" why you shouldn't move forward.
A variety of fears or worries or concerns…
'I don't have enough money' . . . or 'I don't have enough time' . . . or 'If past programs didn't work, is this really going to work this time?'
And you think these fears are REAL.
Because you've got some "real" evidence for them in your life.
But the truth is – your business and life are what they are BECAUSE you have the mind that you currently have.
In other words if you don't have enough time, or money, or things aren't working the way you want them too . . . it's BECAUSE of your current mindset.
But the fear, the doubt, the hesitation . . .
It means you're right on the BRINK of your BREAKTHROUGH.
You might be thinking there's something to figure out (another trick of the mind.)
There isn't anything to figure out – just one simple next step.
YOU DECIDE….
You decide that you want me to help show you the way…
That you no longer want to settle for anything else than your full capacity…
That you're not going to buy into the reasons and fears that are designed to keep you STUCK.
It's so simple, and so easy (even though it might not feel that way.)
All you have to do is click here…
Trust…
And let me Heal, Elevate and Connect your mind to that other side.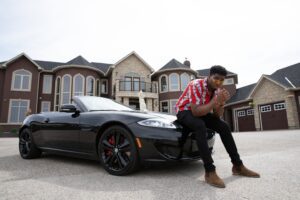 "Just Go!" Don't Stop